Exploring the Benefits of SPC Vinyl Flooring: The Perfect Solution for Your Home
Views: 1 Author: Site Editor Publish Time: 2023-05-25 Origin: Site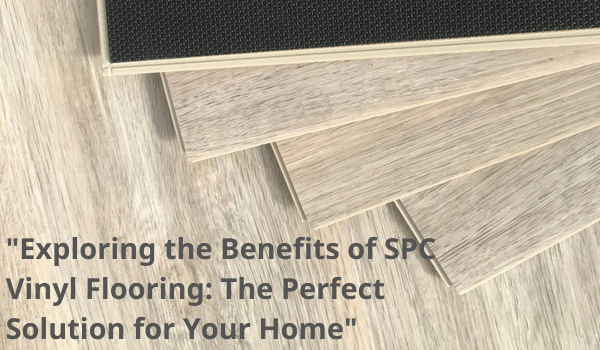 Exploring the Benefits of SPC Vinyl Flooring: The Perfect Solution for Your Home
SPC vinyl flooring is a relatively new type of flooring that has become increasingly popular in recent years. It is made from a combination of stone powder and plastic, which gives it a unique set of properties that make it an ideal choice for many homeowners.
One of the main benefits of SPC vinyl flooring is its durability. It is extremely strong and resistant to scratches, stains, and dents. This makes it a great choice for high-traffic areas in your home, such as the kitchen or living room.
Another benefit of SPC vinyl flooring is its water resistance. Unlike traditional hardwood flooring, SPC vinyl flooring is completely waterproof, which makes it a great choice for bathrooms, laundry rooms, and other areas where moisture is a concern.
In addition to its durability and water resistance, SPC vinyl flooring is also easy to install. It can be installed over almost any type of subfloor, including concrete, wood, and even existing tile or vinyl flooring. This makes it a great choice for DIY projects or for homeowners who want to save money on installation costs.
SPC vinyl flooring also comes in a wide variety of styles and colors, so you can easily find a design that complements your home's decor. Whether you prefer a traditional wood look or a more modern tile design, there is an SPC vinyl flooring option that will work for you.
Overall, SPC vinyl flooring is an excellent choice for homeowners who want a durable, water-resistant, and easy-to-install flooring option. With its many benefits and versatile design options, it is the perfect solution for almost any room in your home.