Why choose SPC flooring?
Views:3 Author:Henry Publish Time: 2021-01-29 Origin:Site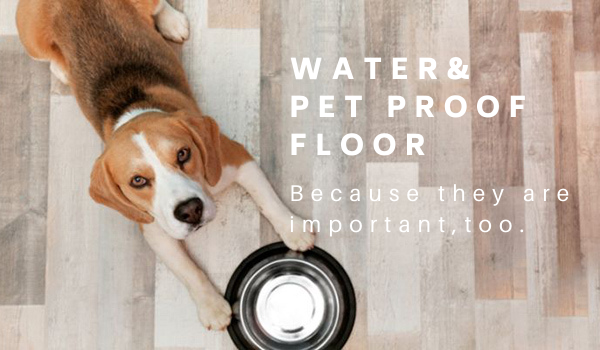 Choosing the perfect flooring could quite a difficult task. Aside from the fact that we all want something that looks good, there are also other factors to consider like material, cost, durability, and a lot more. Whether you are buying it for your dreamhouse or for your workplace, a lot of research and deep understanding is important to help you choose a right product.
Today, I'd like to recommend you a new type of flooring, SPC flooring. It is the latest upgrade and improvement of LVT. Now, let's disscuss the significant advantage of SPC flooring as below.
SPC is made from natural limestone powder, polyvinyl chloride and stabilizer. It does not contain heavy meatls, phthalate, methanol, and other harmful substance. It is 100% formaldehyde.
The composition gives SPC flooring a superior resistance to mositure. When water sits on SPC floors, even stands for extended periods, It won't damage the surface. It is an excellent choice for rooms that are prone to moisture. For example, kitchens, bathrooms, basements, and so on.
It is made up of 5 layers which includes the PVC balance layer, SPC core layer, decor printing film, wear layer with super strong vinyl, UV coating. It is durable, long lasting, and can withstand any type of foot traffic.
There are also other advantages such as easier to install and maintain, budget-friendly, and so on. In short, you will never regret choosing SPC flooring.