CHOOSE THE RIGHT FLOOR FOR YOUR HOME
Views:4 Author:Site Editor Publish Time: 2021-02-22 Origin:Site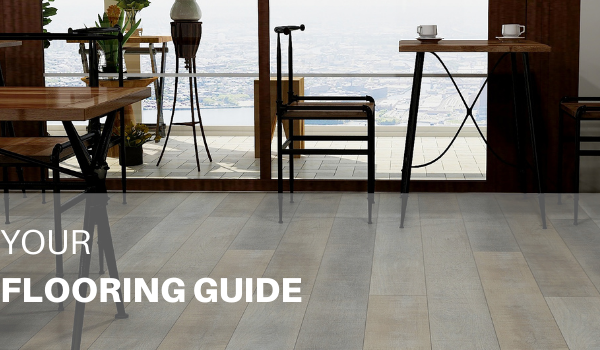 CHOOSING THE RIGHT FLOOR FOR YOUR HOME
Do you know you want a wood or wood-look floor, but what kind exactly?
To help you familiarize yourself with the different types of wood and wood-look materials available, and what each of their benefits are, take a peek at the overview of the options below:
HARDWOOD FLOORING

Solid hardwood flooring is the most well-known and traditionally sought after flooring on the market today thanks to its iconic natural beauty. Plus having well kept solid hardwood floors is often noted as a feature that increases the resale value of residential and commercial properties.

ENGINEERED HARDWOOD FLOORING

Engineered hardwood consists of top layer of natural hardwood veneer over a platflorm of cross-ply plywood like High Density Fiber Core (HDF) or Medium Density Fiber Core (MDF). This construction gives you the natural look and feel of a solid board, but with more versatile installation options. This makes engineered floors indeal for multiple environments where solid hardwood is not recommended like below grade( basements), or above grade(apartments or condos).

VINYL FLOORING

Vinyl flooring is easily the most durable and technologically advanced flooring material in the market. Vinyl flooring is easy to install and tough enough to withstand heavy foot traffic in homes and even some commercial spaces. Most vinyl flooring is even waterproof, making it a great option for areas with high moisture levels like kitchens and bathrooms.

LAMINATE FLOORING

Laminate flooring is another great wood-look option for busy areas of the home or office, and also offers incredible affordability. Glueless, click lock technology makes these floors easy to install and finding your desired style is easy thanks to the wide variety of patterns,colors, and widths available.

BAMBOO FLOORING

Bamboo flooring is naturally decorative, and manufactured from a renewable material. It is considered to be one of the most ecologically friendly flooring types on the market. Bamboo is also undeniably stylish. It has a stranded look that makes it look similar to hardwood but with a slightly more distinct and modern appearance that's uniqure only to bamboo floor boards. This is natural grain gives it a unique look that adds a sophisticated touch to any home.
FLOORING COMPARISON